Warranty Guidelines
Warranty is a 7-day replacement for factory defect, subject to certain guidelines and brands.
Or 3 months interest-free payments of
₱2,265.00
with

Product Description
Level up your content.
You want your content to be visually captivating. With Cam Link 4K, simply hook up your DSLR, camcorder, or action cam to your PC or Mac. Set up your shot. And make it happen.
Plug 'n' produce.
Coupled with Cam Link 4K, your camera appears as a webcam in all your favorite apps. Superb quality at 1080p60 or even up to 4K at 30 frames per second keeps your stream professional. Ultra-low-latency technology gets you up and running on your favorite platform in no time. And your camera has never felt more powerful.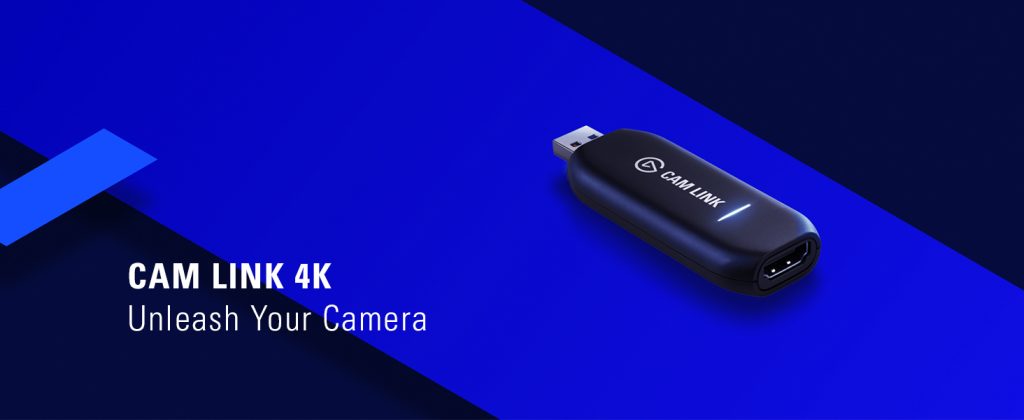 Simplify your workflow.
Say goodbye to maxing out your memory card mid-shoot. Or worse, discovering shoddy shots while editing. When recording with Cam Link 4K, all content is stored directly on your hard drive. While real-time, full-screen feedback lets you polish scenes on the spot.
It's showtime.
Now there's no holding back. Playing games, unboxing gadgets, mixing beats – whatever makes your world spin – Cam Link 4K puts it live on your computer for effortless mass distribution. All you need to do is connect your camera, and let the show begin.
Reviews
A receipt is required for all returns and exchanges.
Returned product(s) must be in the original packaging including manuals, cabling, and accessories all in good condition.
We do not accept items of:
Any product(s) returned more than 7 days from the date of purchase.
Any product(s) not in its original condition.
Any product(s) that is damaged or has/have incomplete parts.
Any product(s) that were sold as part of a bundle, unless the bundle is returned complete.
Any product(s) failure in performance caused by or resulting from acts of God, fire, flood, accident.
Please do not send us product(s) that do not meet the return criteria listed above, as we do not issue a warranty for non-qualifying items and we cannot return the items to you.
Upon satisfactory return of the product(s) to Itech.ph, replacement product(s) will be shipped to the Customer if Game One PH is satisfied that the product(s) returned by the Customer is defective after suitable test and inspections. If the replacement product(s) is not available, a refund of product price will be made to the Customer.
HOW DO I AVAIL WARRANTY?
You can file for request return or warranty claim:
1. Submit a report via our email – [email protected]
— Subject: Order Number and Item
— Attach photos or videos and description of the complaint
Please take note: Customer returns the product(s) at his/her own expense.
LIST OF AUTHORIZED SERVICE CENTER | HOTLINE:
Acer – https://bit.ly/AcerServiceCenter
Asus – https://bit.ly/AsusServiceCenter
Lenovo Legion – Hotline: 1800-8180614 | Whatsapp: +603-2058-5358
MSI Laptop – Hotline: 02 8470 3552
Seagate – 2nd Floor of PC Gilmore Commercial Center Building in Gilmore Avenue, New Manila, Quezon City
PlayStation – https://bit.ly/PlayStationServiceCenter